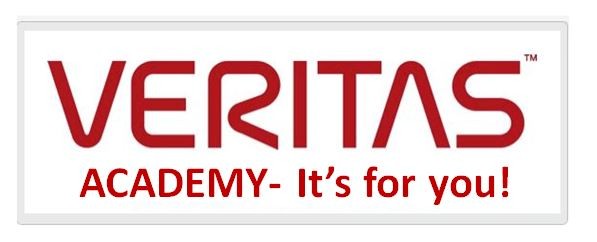 Get ahead with Veritas
What's on offer?
Veritas is off and running – and we're doing our best to help you do the same. Our great channel programs and resources are all designed to help you learn what you need to grow your business, and profit, so you can spend more time doing what makes you happy.
Partner Enablement Made Easy: Monthly Webinar Series
This first-class training experience creates better alignment and consistency of the Veritas go-to-market strategies and deep-dive technical messages we take to our customers together.
During the second full week of each month, we run two live web-based training programs on the Academy platform:
• The Veritas Sales Academy (VSA)
• The Veritas Technical Academy (VTA)
Program

Monday

Tuesday

Wednesday

Thursday

Friday

VSA
(1st & 2nd month of
each quarter)

Solution Sales
Training on Portfolio
11:30 AM SST

Solution Sales
Training on Portfolio
11:30 AM SST

Industry knowledge
Partner Program
Updates
Channel Partner
Operations

VTA
(Every month)

Information
Intelligence

Information
Availability
TSS Enablement
Update

Backup & Recovery
Competitive
Intelligence Update
** Topics will change based on product road map and launch schedule
Information Management Fundamentals: Video Series
In just under 7 minutes your Sales and Technical representatives can learn the underlying technologies and trends that are top of mind for your customers today.
Let Veritas help you solve your customers' core Information Management business problems.
Check out the series on Learn Central:
Information Management Fundamentals.
Are we ready? (Are you?)
If you haven't already done so, check out our new Operational Readiness site so you understand:
What's CHANGING
What you need to KNOW
What you need to DO differently
How training can help you achieve SUCCESS
We've made it easy to navigate with 3 main sections: Prepare, Sell and More.
We encourage you to check out the site and let us know what you think.
If there are topics we haven't covered that you'd like to see added, please contact your Veritas Partner Success Manager.
Veritas Events Calendar
Last but not least…

Attend webcasts or in-person events and gain the skills for your success. Our Events Calendaring tool shows training in your area and more.

Make it easier for yourself

Explore your Operational Readiness site.

Check out and bookmark the Veritas events calendar.

Remember, we're here to help.

Team Veritas