APJ Partner Link
The Force awakes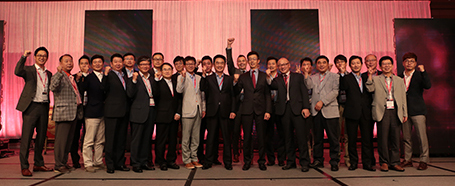 From now on, it's game on for Veritas! It's Time to activate our partner force – our critical link to opportunities.
At the recent Asia Pacific and Japan (APJ) Partner Link conference in Macau, together with 124 partners from 15 countries, our executives Mark Nutt, Ben Gibson, Chris Lin and George Wong (literally) drummed up their excitement on winning better together in Availability, Insight, and Cloud.
Our other speakers – Adel Eid, Daren Finney, Ian Wood, John Beuchert, Marcus Loh, Richenda Peace, Ryan Jancaitis, Tom Harwood, Tyrone Theodorides, as well as our APJ sales and channel leaders – also delivered excellent presentations and sharing, helping to make APJ Partner Link in Macao a resounding success.
Collaboration is key
Opportunities multiply with collaboration. This is exactly what our partners did, turning up in full force during the Welcome Reception, Award Dinner, and Expert Exchange (sponsored by HDS & IBM); as a toast to existing relationships, and to build new bridges.
They also took full advantage of 15, 1-1 meetings with our leadership team to accelerate opportunities.
Partner awards
Despite the frenzy with separation, we did not forget to honor our partners. Some 10 partners were recognised for their contributions to our business and for "their art of the possible". In the spirit of always looking ahead to joint opportunities, the partner award was symbolically represented by a telescope engraved with our partner's name and Veritas.
Click here to view all our partner award winners.
Getting the word out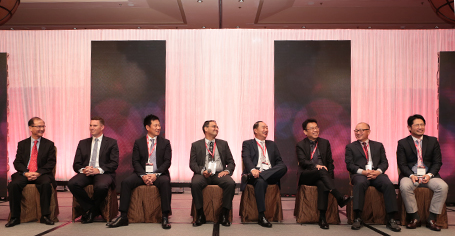 Over the course of the conference, Veritas hosted 17 Tier 1 media and analysts, resulting in an impressive range of media/analyst briefings/interviews at the event – all with great support from the Veritas leadership team. These have generated empowering posts across English, Chinese and Japanese publications including
"These changes underscore that a stand-alone Veritas is committed to the channel and rewarding those partners who invest in the company and its products." – Darren Bibby, IDC

"Veritas is a 100% channel business. Veritas has a clear strategy to go to market." – Mark Paine, Gartner

"Veritas is becoming bolder, open, more directed and ever more committed to its partner network. It is also becoming more nimble and agile to accelerate innovation in the overall information management space."– Archana Venkatraman, IDC
We listened
What was refreshing, and important, about this year's conference was we started it by listening. Our channel leadership team devoted an afternoon gathering constructive feedback from 23 delegates across 12 countries representing our distributors to ensure mutual success for the upcoming distributor program under Veritas Partner Force.
A common feedback was: more focus on enablement, clear goals, and joint business planning. .
Thank you
Our Global Strategic Partners (GSP) were well represented at APJ Partner Link with 20 delegates from Fujitsu, Hitachi Data Systems (HDS), HP Enterprise, NetApp and Orange Business Services (OBS). Both HDS and OBS also participated in the partner panel during the Cloud session, together with Global Storage from Australia. Their collective insights were invaluable to the audience.
Partner feedback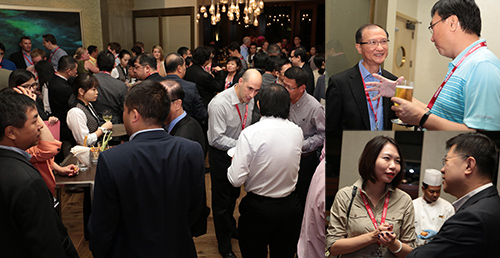 With APJ Partner Link being our inaugural partner conference, we were keen to know what our partners thought of the event. They had encouraging feedback for us:
"Over 70% of respondents indicated they strongly agree the conference met their objectives… got more than they expected"
"Speakers of high standards"
"Messaging was very good and consistent throughout the conference"
"Session on cloud opportunities was great… improved their knowledge and performance"
See for yourself!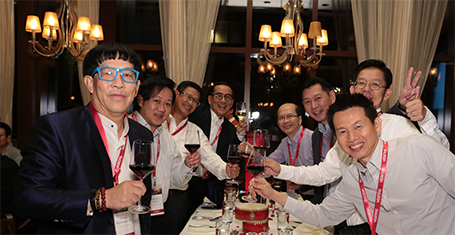 Experience the force by rolling the APJ Partner Link closing video .
Also download all the key conference presentations via the Partner Link page on Veritas PartnerNet.
Game On!